I wanted to share with y'all two of the coolest things I have gotten in the mail recently. First of all, I got the cutest little dragon from the beautiful and talented Katie of The Happy Hours. I signed up to be part of the Pay It Forward fun that was going on over at her blog and this cutie is what I got…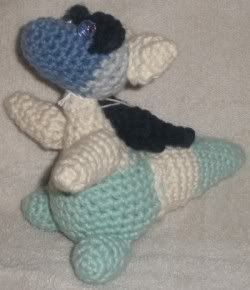 What makes this little dragon even more special is that Katie actually learned a new crochet technique just so she could make this guy for me.
And, the second most excellent piece of mail I got is the wall graphic I won from the contest on MomFiles courtesy of the fine people at UPrinting.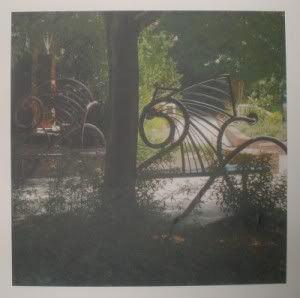 Y'all may remember this pic from one of my
Wordless Wednesday posts
. I am thrilled to have a 24 in x 24 in version of it to hang on my wall.
*****************************************
Only 2 more days to sign up for my blogoversary giveaway. Don't miss out on the fun.
*****************************************
To see what everyone else in class is bringing to SHOW AND TELL, take a trip to visit the Miss Mel, Goddess of the Infertility Blogosphere.