The most amazing FatChick is sponsoring a giveaway along with swimsuitsforall.com. If you win this contest, you get a $100 gift certificate to swimsuitsforall.com.
I went over to the site and browsed and they have an amazing selection and there are suits for everyone from a size 8 lovely to a size 34 Rubenesque beauty. If I am lucky enough to win, I will have to narrow down my selection because, right now, I am in love with these 4 suits…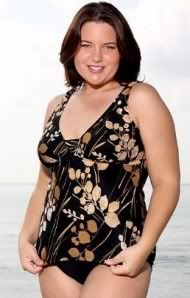 So, head on over to FatChick's corner of the blogosphere and enter her contest.