This has been a really cool week. Only one week ago, I met a long time friend from the Cross Stitch Crazy board.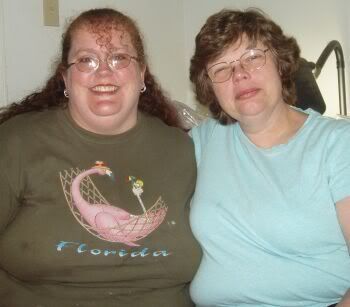 Mary is such a neat lady. Her daughter and hubby were with her too. They were so gracious and I'm so glad I got a chance to meet them. Hopefully, they weren't too overwhelmed by the three ring circus that is my home.
I also got to mail a surprise out to a friend. I was honored to be involved in this group project and can't wait for the recipient to get her surprise. Then, I can post pictures.